MANY of you have requested a tour of our nursery for Rosemary. So we thought we better deliver! 🙂 We've been planning it since we found out she would join our family. Our inspiration came from Bella Cucina, Star Provisions and Anthropologie. Since the plan was to not find out the gender (even though the ultrasound ended up showing us) we wanted to make it a neutral palate. Well, we ended up knowing that we were having a girl but still loved our plan for the nursery. So we kept with the plan. We hope you enjoy viewing Rosemary's little haven, the nest we prepared for her.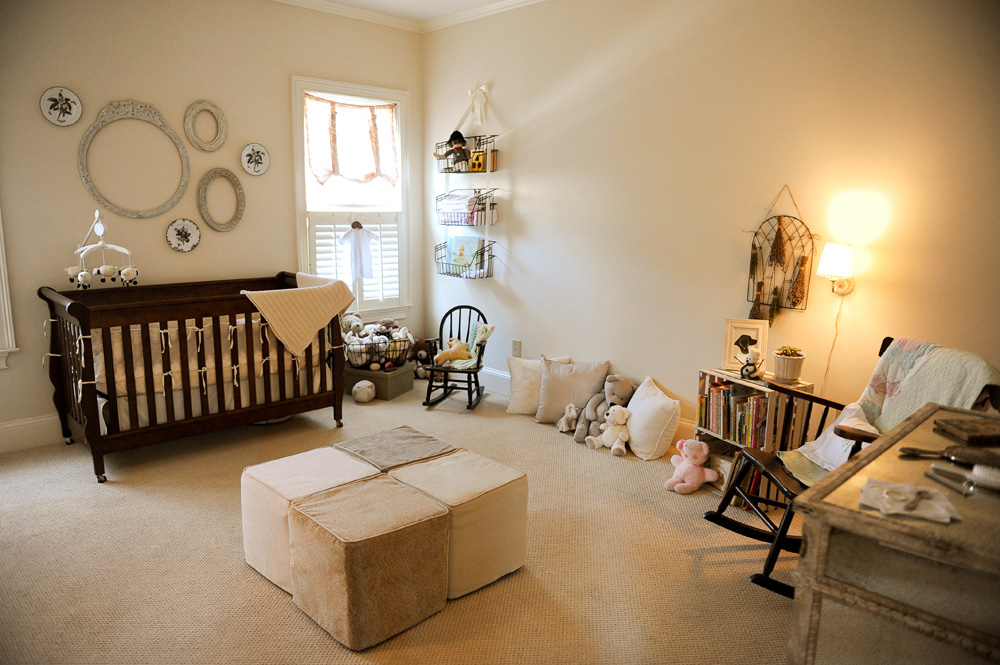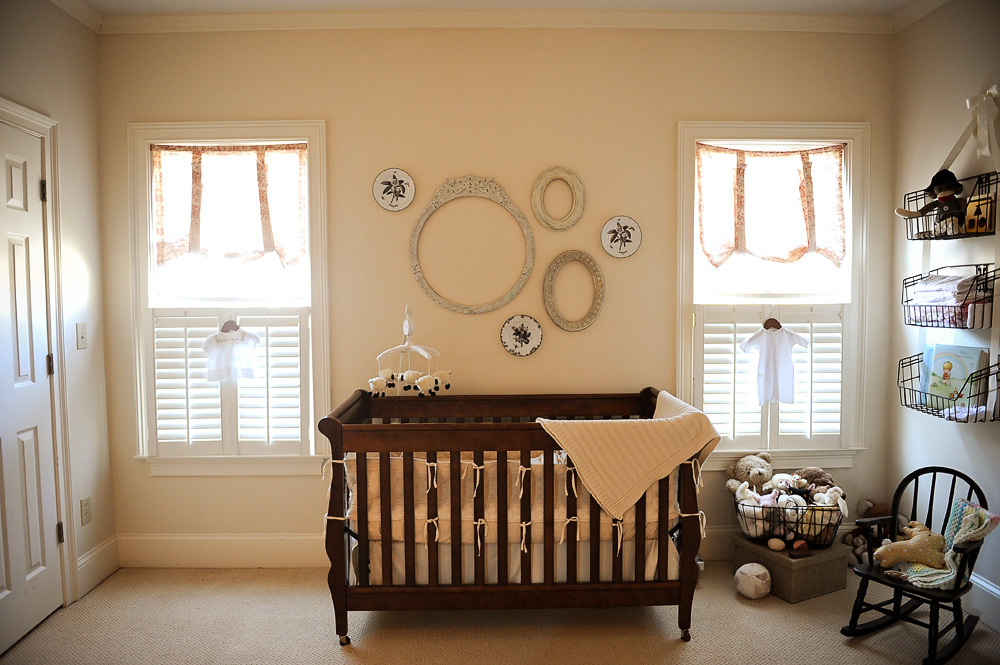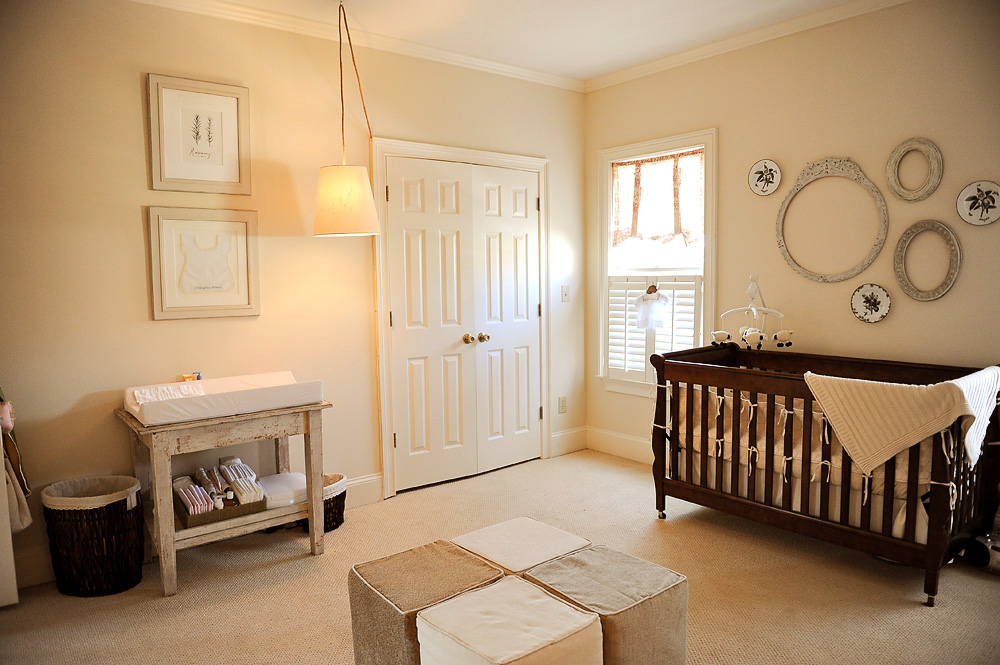 The dress I came home from the hospital in and on the other window is the dress Rosie came home in.




This corner has my baby book, Chris' baby book and Rosemary's on the bottom shelf, blankets in the middle and toys at the top. There are stuffed animals and my rocker from when I was a baby.








Here is the changing station which I adore. It is an old milk table that is an antique. I just love how this turned out. It also has a framed print of Rosemary's name and Chris' christening bib that his grandmother stitched his name on.






Pillows for softness and some of her stuffed animals. Don't you love the big bear!?


Of course you will see the silhouettes!






Some details….top left are my booties, next are is her baby spoon and special bracelet from Grandma and Grandpa, wooden blocks, dried rosemary and lavender, succulents, and a book from when I was a baby. My mom used to call me bubbles as a baby.




Of course I can't end the post without giving you a picture of the little beauty.