Many times Chris and I find that we put our client's needs before ours. After all, serving each and every one of you is what our passion is and why we exist. We love seeing your stories unfold, documenting it as if you were our own family and preserving it for generations. We see albums come in and out of the studio. In to your hands and are proud of each one of them. Unfortunately, we've not treated our own story with the same respect. I was able to take time this summer and tell our story. We then sent it off to be handcrafted. It returned last week and we were extremely pleased and relieved to have this book complete.
We talk to our clients about how this book will be passed down for generations to come and to imagine their grandchildren getting to know you through the pages. Your book is what will let them know where they come from. It suddenly hit me that my own children and grandchildren will treasure our book and this love story between Chris and I. It makes me emotional just writing it to imagine the days of stories told and dreams retold to the eyes and ears of a child.
We adore Cypress Albums and what we love to give our clients. It is the only company we trusted with our own story as well. It is quite large and measures in at 12″ x 14″ and is over sixty pages.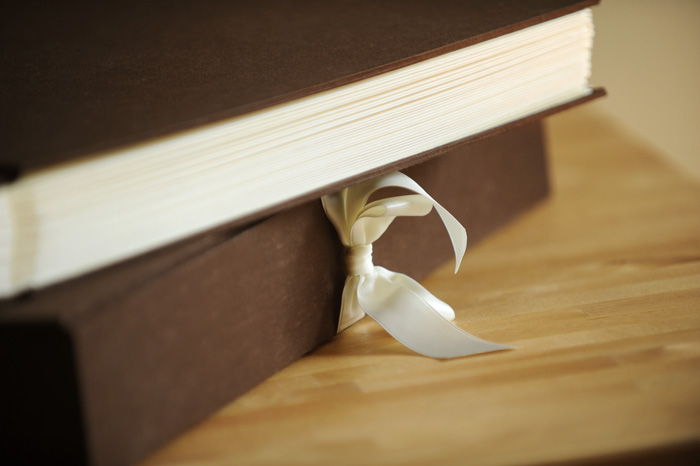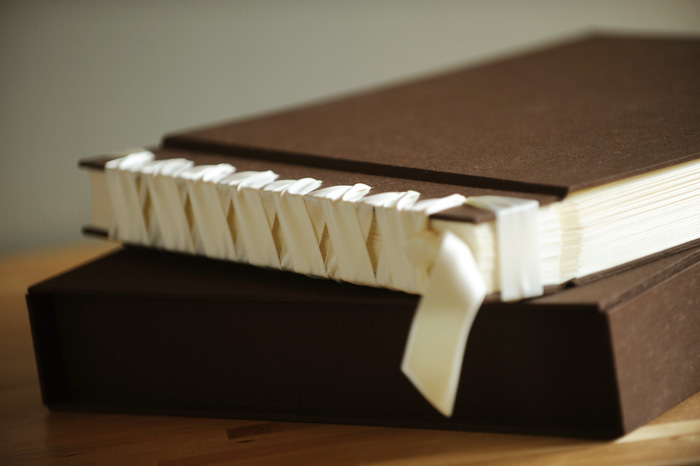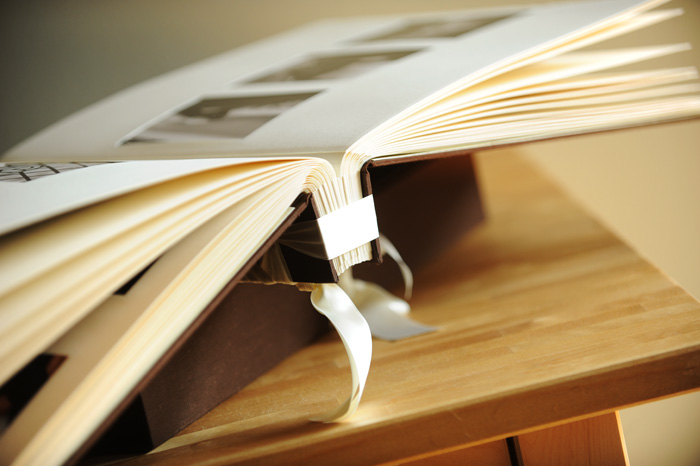 The naturally deckled edges.




Our DVD Folio that will hold our slideshow.