Where do I begin?! October 3rd was quite a busy day for 6 of Four! While Katie had a team in Atlanta capturing Kalai and Neal's wedding I had the pleasure, and honor, to be in Connecticut capturing the Indian wedding of Reema and Kartik at La Renaissance. With me I had a dear friend of ours, Shyla to help me document this gorgeous affair! We sincerely hope you enjoy the photographs, as it show the love of family and the value behind powerful photography.
Love these of Reema as she put together the finishing touches as she gets ready.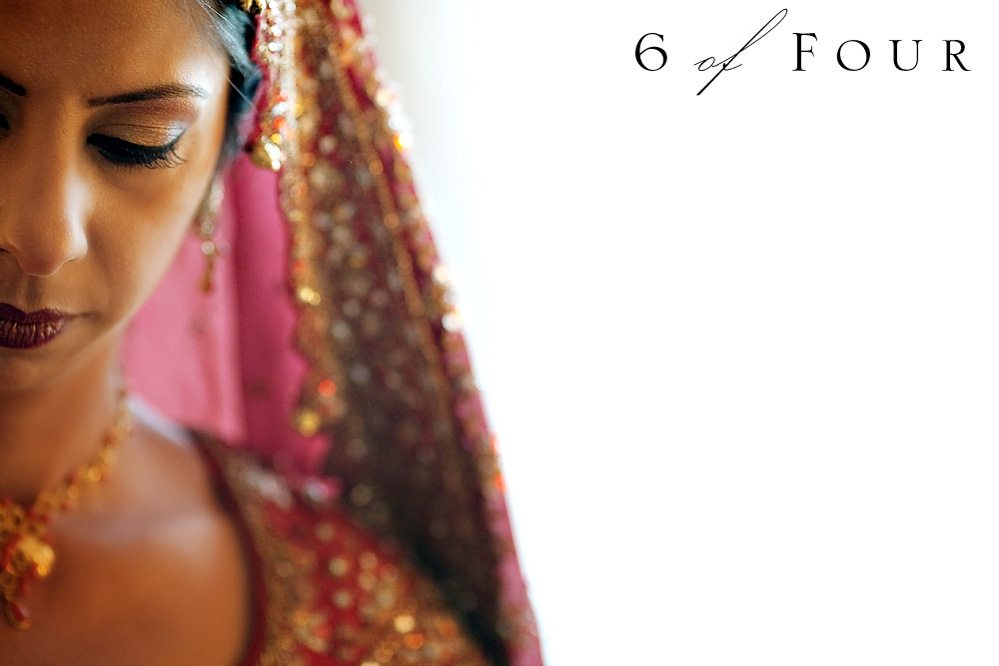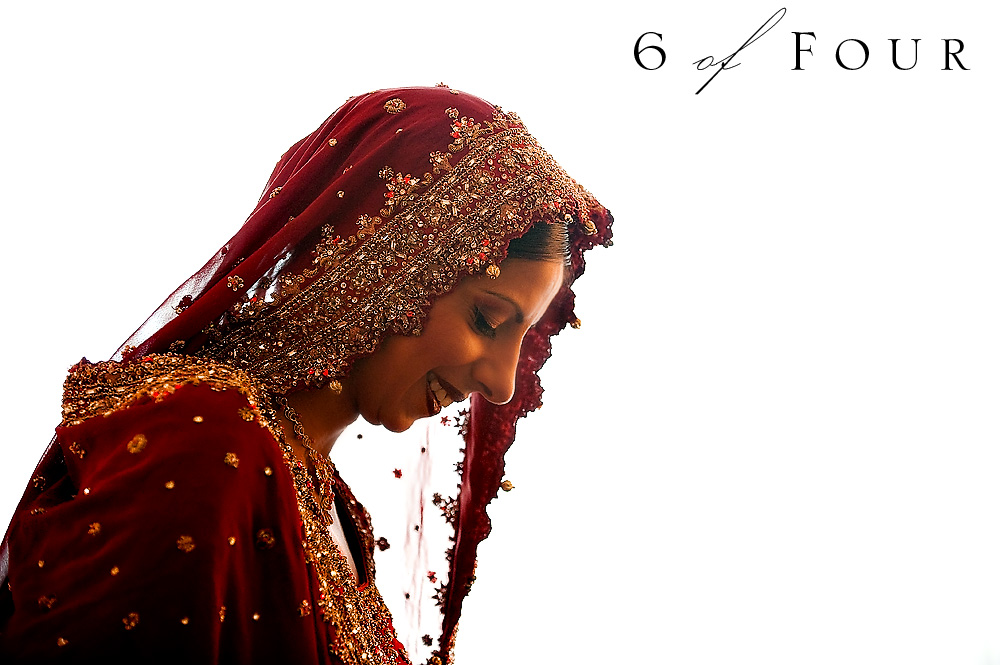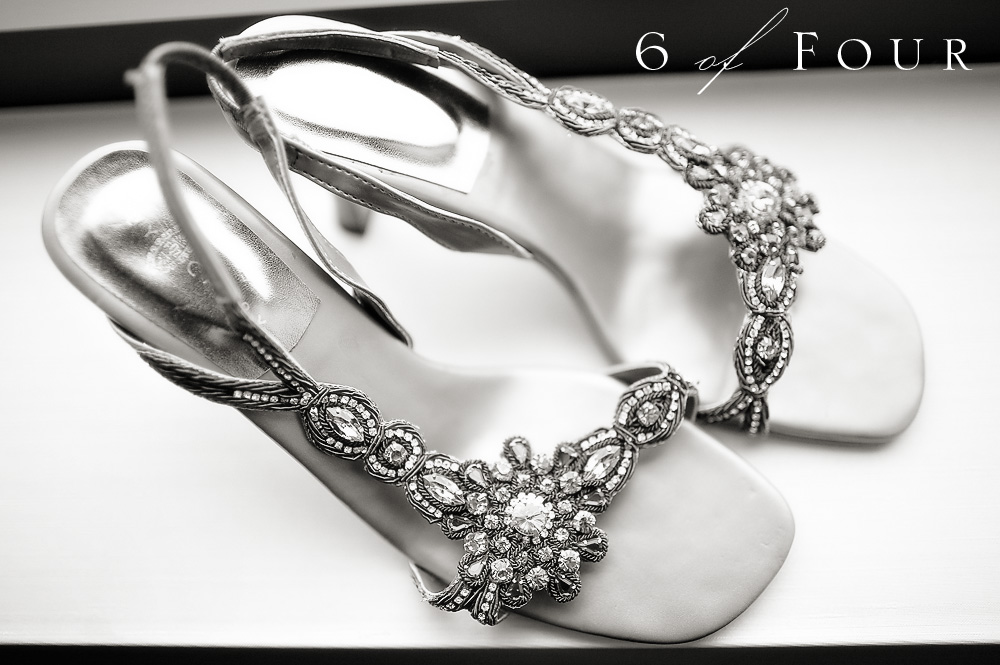 After the Baraat was the Milni, where members of the each family greeted each other. Then they played a little game. Here the mother's of both, Reema and Kartik embrace…then they tried to see who could pick up the other, very fun!


Just before the ceremony we were able to squeeze in time to capture the couple.




Just love her outfit…




Here comes one of the flower girls!












The vidaai ceremony was perhaps my most favorite, as it was filled with such meaning. Traditionally it is when the bride leaves her house and family, relative and friends to be with her husband. While doing this she throws 5 fistfuls of rice to fall on the person behind her as a symbol of prosperity and wealth. In their case, as Reema left the ceremony, in this emotionally charged moment, she is accompanied by Kartik and his mom. Behind Reema is her mom, receiving the rice as it falls around and onto her. There were tears of joy, yet sorrow from both Reema and her mom as they walked out of the area the ceremonies took place.




After the vidaai, the couple loads up to head out for the reception.


Reception details were just lovely and was a true expression the couple.




I love these last pictures of the couple…
Congratulations Reema & Kartik and wish you the best!