This may be one of our longest worded posts yet. We wanted to review the year with you and it was a great time of reflection of the success of 6 of Four, Recapture and us as a family unit over the last year.
In January we…
started the year off right with the Rammels in Ohio.
headed to Tampa for Imaging, USA.
gave blood.
started Katie's Favorites.
started getting involved with our church and community group in Decatur.
had a little bit of snow here in the city.
enjoyed dinner with friends.
were published in Brides Atlanta.
documented Terald and Tamara's beautiful wedding.
took a road trip to North Carolina and took pictures of our cousins, The Darden's and The Grady's.
spent the Super bowl with some crazy clowns in Chattanooga.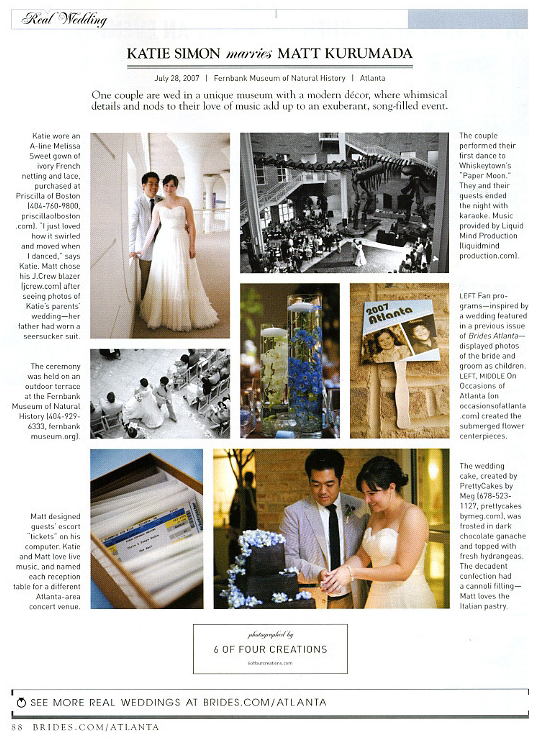 In February we…
enjoyed…or Chris really enjoyed…a Thrasher's game.
founded Recapture.
documented the sweet little baby Cole.
met up with our buddy Kevin when he came in town.
received the honor of documenting the union of Bob and Vicki.
invested 16 days in Thailand for Recapture.
enjoyed a snowy day in South Korea.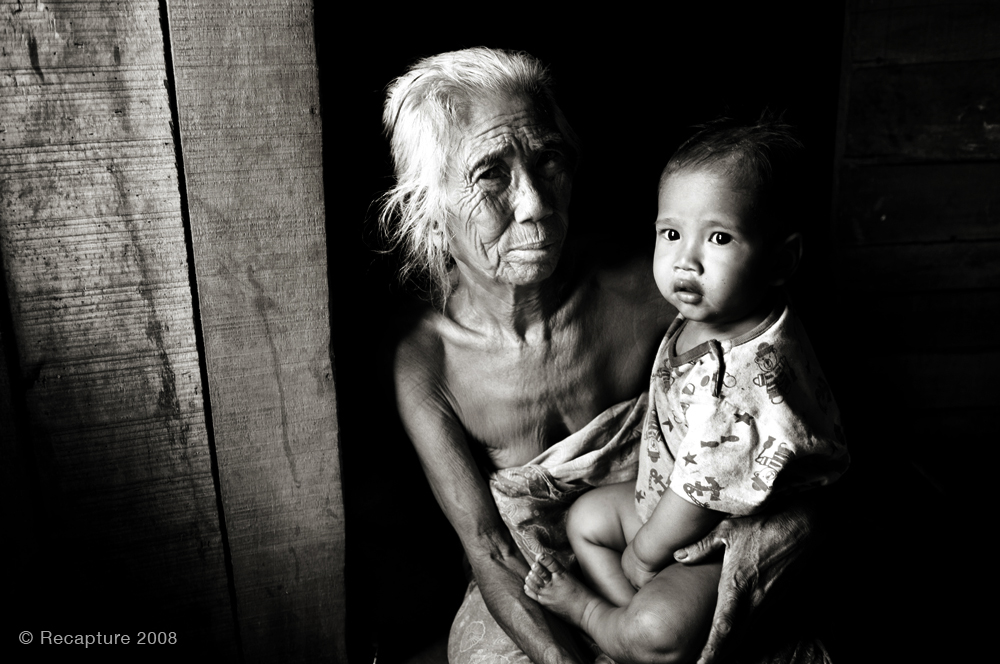 In March we…
captured my little nephew Doster.
had a tornado come right through downtown.
attended WPPI in Vegas and receive an Award of Excellence for our signature image.
documented Ross and Brandi's wedding here in Atlanta.
In April we…
had a showing here in our loft for Recapture.
celebrated our Anniversary!
celebrated Asia turning 4!
enjoyed getting to know Mira and Jay better.
attended the Bebbinar.
invested some time getting to know Scott and Liz better.
captured little baby Adler.
took the beautiful Cara Leigh's bridal portraits. 
were excited that recapture was featured at the social networking event called Red Salon.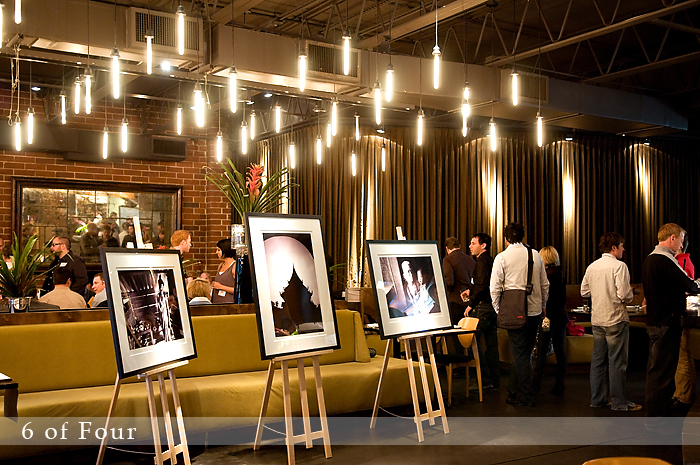 In May we…
became friends with the fun and eclectic Drew and Kathryn.
invested some fun time with Sara and Nick and learned about their love.
received a sweet tea time from my love.
enjoyed documenting the adorable Fox family.
celebrated Mother's Day with my mom.
enjoyed learning more about Wendy and Alex.
documented Maggie and David's wedding with Ben.
documented Drew and Kathryn's unique wedding.
enjoyed some time away in Saint Simons doing some business planning.
lost one of the greatest men I know…my grandfather.


In June we…
were thankful for time in Iowa with family honoring my grandfather.
gained support from friends.
captured some sweet bath time of my niece and nephew.
learned how much we love Sue and Robert as a couple!
celebrated Father's Day with all of our family!
invested some time getting to know the adorable Steve and Jamie.
were wowed by Dana and Brian's fun ideas for engagement pictures.
were published in The Atlantan Brides.
found out just how sweet and endearing Kimberly and Chris are in their love.
enjoyed some more time with one of our favorite families here in the city…the Sandels.
were excited when our favorite Rammels came into town to shoot a wedding with us!
documented the beautiful union of  Wendy and Alex.


In July we…
documented the sweet little Hays girls.
celebrated a very beautifully blue 4th.
went through a branding changed and debuted our new site and blog.
spoke at the local photographer's PUG about branding.
we had fun when celebrated Chris' 29th year of life!
documented the too cute for words Linke family.
spent some time getting to know Rachel and Daniel a little better.
enjoyed a wonderful business trip to Chicago and enjoyed the Navy Pier with Cassie.
met up with some photographers in Chicago for lunch.
captured the adorable Brayden…she stole my heart.
fell in love with Wall-E!
documented the senior year of Emily.


In August we…
enjoyed a Used Film/AltF mixer.
had some Auntie time with Caroline, Doster and Elizabeth.
enjoyed documenting Kia and Jason's Atlanta wedding.
were reminded that Who You Are Is What You Do.
spoke at LaCour's Branding Workshop.
loved meeting Mark and Whitney for a beautiful sunset.
enjoyed the Olympics.


In September we…
captured the Fireproof Premier at the Fox.
celebrated our sweet Caroline's 6th birthday!
documented little baby Bohn and her parents.
documented The Afternoon of Bridal Luxury for The Atlantan Brides.
enjoyed documenting Rachel and Daniel's wedding in Rome.
captured a surprise proposal and then and engagement session in Atlanta for Tayo and Rosemary.
were excited to see the book New Neighbor come out that had Chris' pictures in it.
adored our time documenting Sue and Robert's wedding.
enjoyed seeing a little preview of Liz in all her beauty and then documented her and Scott's wedding.
received our own wedding album finally!
made another trip up to Chicago to document Mariam and Graeme's love.
invested some time in North Carolina! We were in awe of my brother's business.
documented Mark and Whitney's gorgeous mountain wedding.


In October we…
were honored to be in attendance at Zack and Meghan's wedding celebration.
documented Kimberly and Chris' sweet union here in Atlanta.
invested some time getting to know Lauren and Kyle and look forward to their wedding in the coming year.
loved being in attendance for Elevate 4.
were honored to document Sara and Nick's wedding in Atlanta.
FINALLY made it to the aquarium.
were chosen to be a Neon Sky case study. 
received the all too fun package of herbs in the mail from Ruth.
documented my sweet Grady cousins while they were in town.
enjoyed documenting the sweet new baby Rebecca.


In November we…
documented Dana and Brian's Southern Athen's wedding.
enjoyed a play day in the park with Asia.
documented Steve and Jamie's gorgeous Atlanta wedding.
saw baby Carson's first moments of life with his family.
documented Becca and Tim's wedding in Rome.
adored getting to know Sarah and Rob better in the park.
enjoyed some friendly help at a wedding in Orlando.
were amazed by Jay and Mira's gorgeous Hindu wedding in Orlando.
were honored by a meaningful visit to the hospital with my clients.


In December we…
documented a surprise wedding here in Atlanta. 
enjoyed seeing the personality of our client's and their family.
celebrated my 27th year of life and Chris completely spoiled me!
invested a lot of time in our community group celebrating the season every chance we had!
enjoyed capturing the Sandel family again!
set up Recapture with an online proofing and donating site by pickpic.
enjoyed our annual holiday session and getting out our cards to all of you!
planned, decorated, cooked for and enjoyed our Annual Solstice Party.
enjoyed Christmas with both of our families. We also spent a lot of time with friends and family!
were able to get to know Erica and Matt better!
Then we ended the year on a high note! We started the night with sushi, then went to Cirque du Soleil and then on to The Chocolate Bar with our clients/new friends (Ryan and Jessica). It was the perfect evening and we loved every minute of it. The next morning we were with our community group from 11 am -8 pm. The perfect relaxed Holiday with friends!
If you have not seen Cirque yet, you must go while it's in town. This picture below shows just what beauty the show displays. May this picture represent the beauty and adventure this New Year will bring to you!


Image courtesy of Cirque du Soleil's Official Site.
Here is to your Happy New Year!