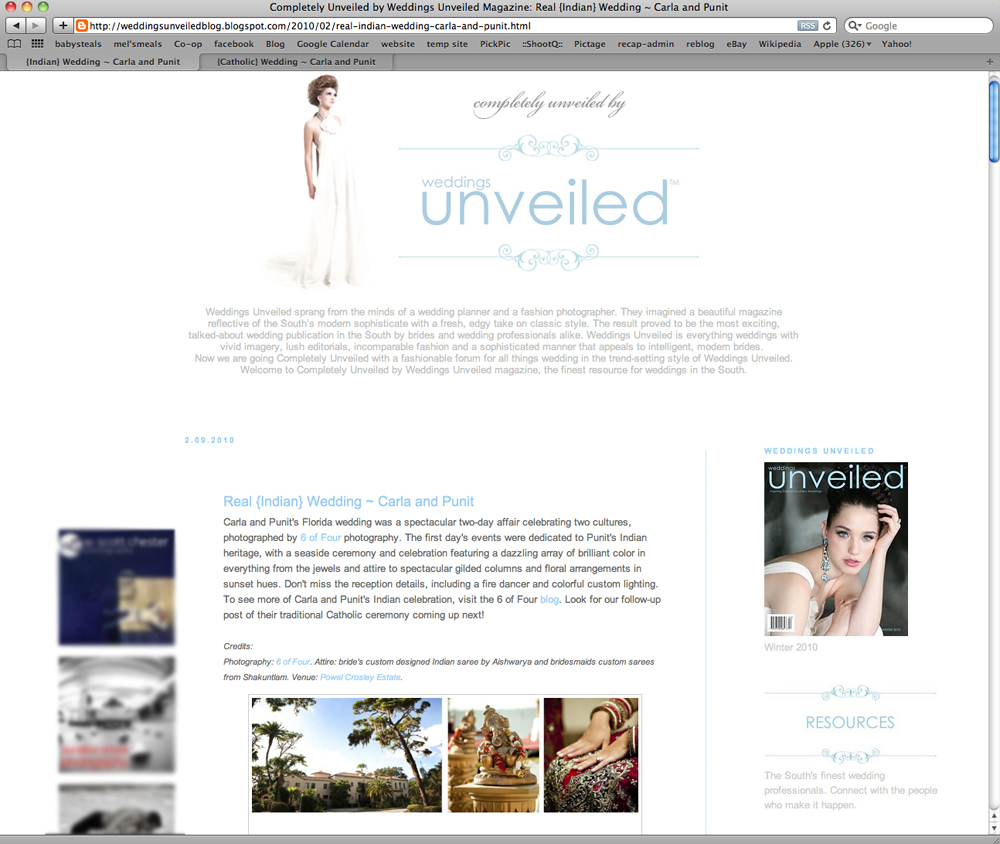 The surprises keep rolling in! Weddings Unveiled loved Punit and Carla's two day wedding celebration. You might recall Punit & Carla's two unique celebrations. While Friday held their Indian Wedding ceremony, Saturday was graced with their Catholic union. Each day exhibits it own celebrations and traditions that made this couple very unique. Weddings Unveiled took notice and wanted to feature them on their blog, Completely Unveiled.
Friday's Indian Wedding celebrated Punit's family heritage in a wonderful example of color, beauty, energy and tradition. The Indian portion of this celebration took place at the Powell Crosley Estate in Florida. To see more of this wedding feature go here.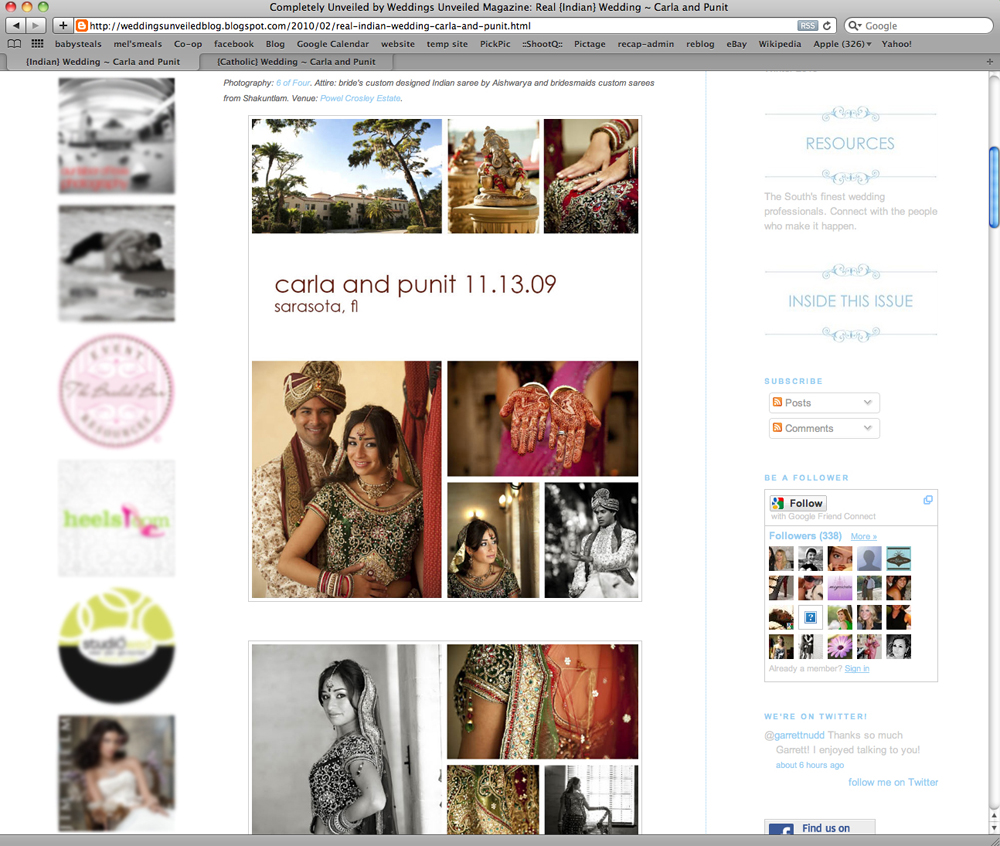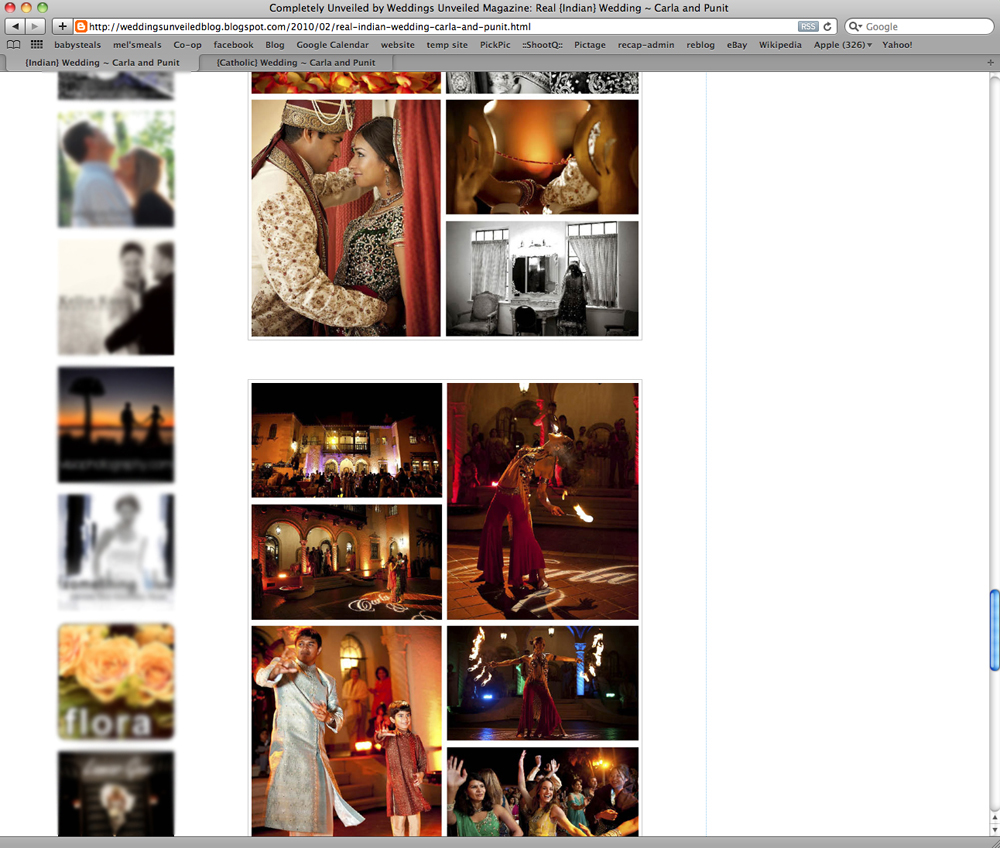 Saturday's celebration was a special affair highlighting Carla's Catholic family heritage. It was held at the Ringling Brothers Museum in sunny Sarasota, Florida. There are many more photographs online on Wedding Unveiled's blog, Completely Unveiled. To see more of this wedding feature go here.
Thank you Weddings Unveiled for the feature! Your publication is just stunning and we are honored!