We are constantly working to have our weddings published in a variety of magazines. It's been a great winter of publications and we love to see our work in their pages. The Atlantan Brides just came out with their 1st Anniversary Issue. We are excited to be in this wonderful magazine and to be able to work closely with Modern Luxury. If you would like your own copy feel free to contact us and let us know!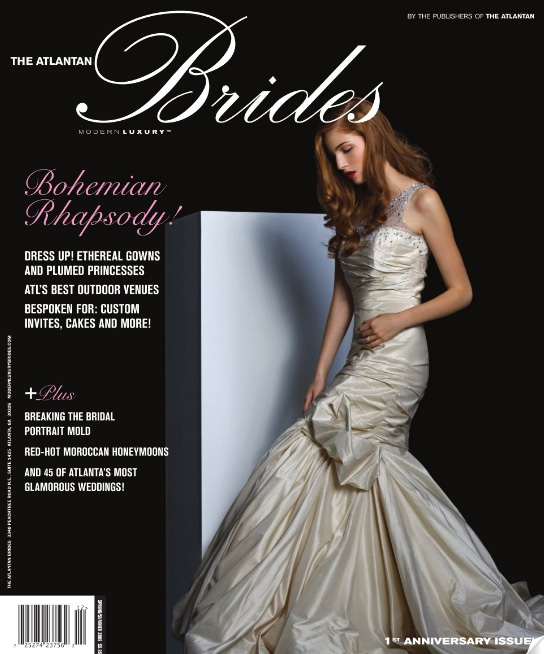 An Afternoon of Bridal Luxury was a wonderful event that The Atlantan Brides put on last fall for brides in the area. It was the perfect afternoon for any bride to gain inspiration and ideas for her wedding while being pampered. We were honored to document the event and below are pictures and an article about the day.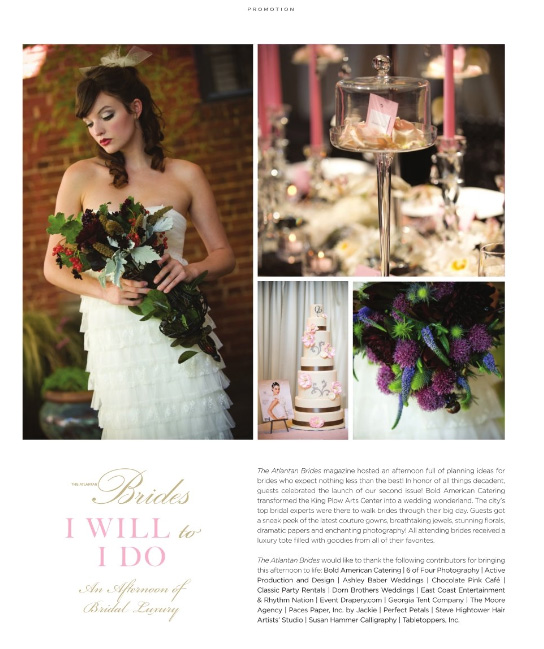 Mariam and Graeme will be married this year and one of their engagement pictures was featured in the article about engagement sessions. The Atlantan Brides interviewed us about how we approach our engagement sessions and choosing the right spots for the couples. They are the picture on the right above the section titled: Engaging Photos.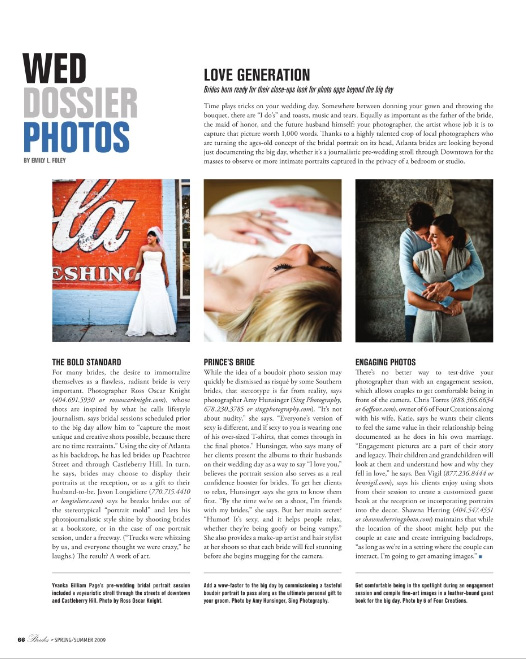 Wendy and Alex's wedding from last June was a feature wedding. They were married at Second Ponce de Leon Baptist Church, Portraits at The Swan House and reception at The Atlanta History Center.




The wonderful floral arrangements that Bold created for An Afternoon of Bridal Luxury were also featured.