I can barely find the words to describe this wonderful couple. I looked at Chris and told him that Julie was so happy….not stressed, not anxious just incredibly happy. It was such a joy to be around her. She was such a kind bride and so sweet with us. Their wedding was at The Catholic Shrine of the Immaculate Conception here in Atlanta and then their reception was in the Biltmore Ballrooms just a few miles away. 
Here is the back of Julie's dress as her sweet mother worked on securing each last covered button.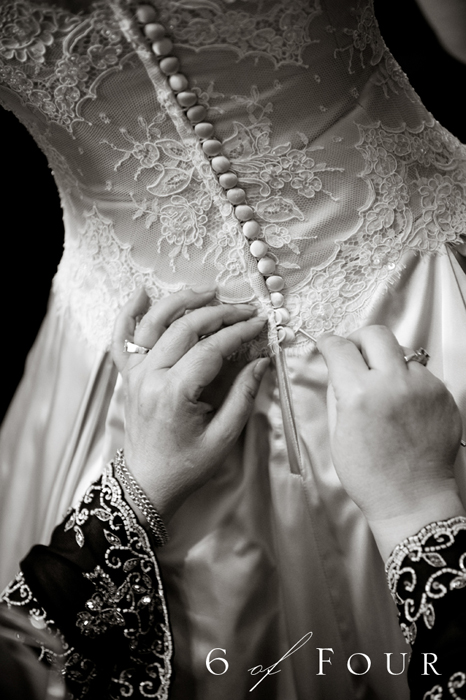 This is easily one of my favorite details of the wedding. I love the motion of the hands and the perfectly beautiful tied bow.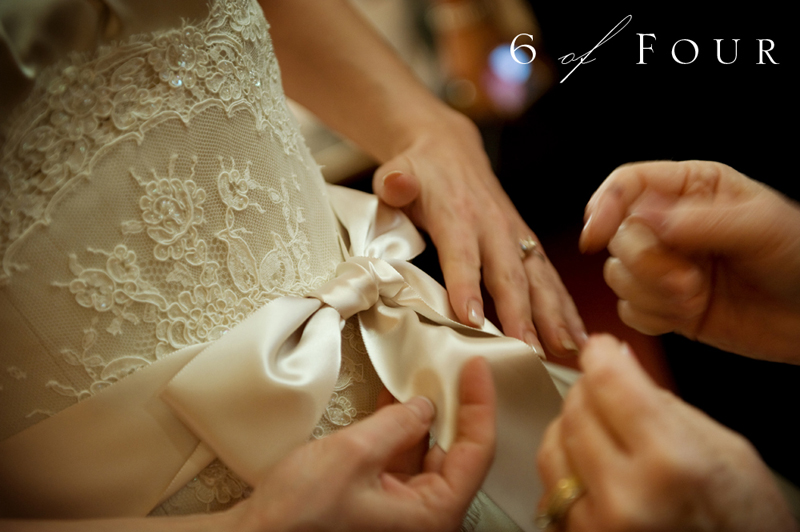 Isn't she just gorgeous? It was a struggle to get any pictures of her not smiling! 🙂 She was so joyful, but I do love these quiet portraits.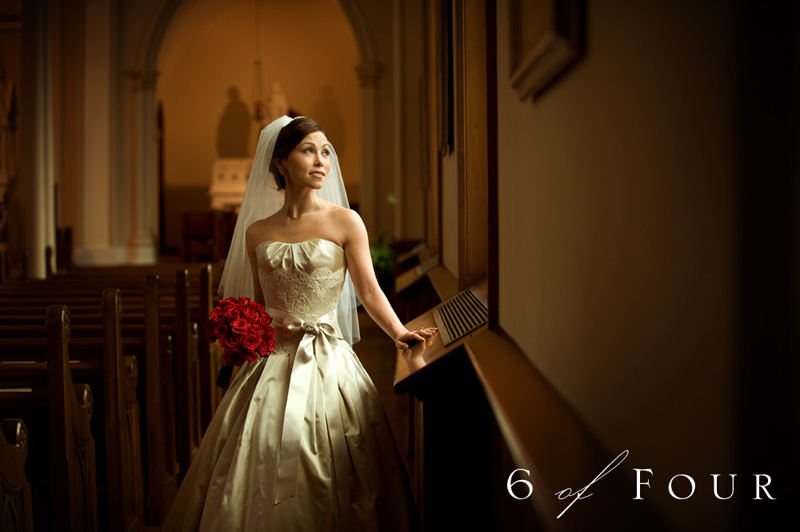 They decided to meet before the wedding. It was just precious as Andy took in Julie's beauty. 


We had time for portraits after the wedding, but also did a few with them outside of the church right down town. 




I love this sweet moment of Julie composing herself by taking in her father's knowing comfort. Holding Julie's dress is Rhonda Eggert of My Wedding Planner, Inc. She did an amazing job and a joy to work with!


A few from the wedding in the beautiful church.




Right after the wedding I caught the sweet kiss as they stole away. It's a great moment, but I feel this one tells a better story. From Andy taking in his new symbol of marriage and Julie wiping off her lipstick from his lips. You immediately know the commitment they just made to each other. 


Julie planned out her day perfectly. Biltmore has two ballrooms. The reception was in the Imperial Ballroom and there is often another wedding going on in the one across the lobby. This night it was empty. While their guests were enjoying cocktail hour we spent thirty minutes doing some portraits of just the two of them. I'm in love with the outcome!


Julie and Andy had choreographed their first dance. They needed a little more practice. I happened to plan for this might happening. So I had their first dance on my iPhone. I turned the music on and put it in Andy's lapel pocket. They proceeded to float on the dance floor and it created an opportunity for me to capture some unique portraits while they prepared for their first dance. It could not have been a more perfect time for them.


Classic Cheesecakes & Cakes in Buckhead did a beautiful job matching their cake to Julie's beautiful dress. 




The details were soft and romantic, just as Julie had imagined them to be. 




As usual our good friends at Bold American did an amazing job with the plated meal. Here is the first course with the initial of their last name. 


A sweet detail of their marriage. 


Does this couple not look incredibly happy and joyful? They were like this all day long. We couldn't get enough of them. 
A sweet detail of Julie's attire is this fur sweetly wrapped around her neck. It's Julie's great grandmother's fur from Japan. Her mother gave it to her to wear along with her great grandmother's necklace. What a treasure for her to hand down one day. 


After the wedding we went over to the Four Seasons to do a few last portraits of them. They were waiting for us after the wedding departure and when we walked in the door below is what we found. Just dreaming and loving every part of their wedding. 


Julie and Andrew, what a wonderful way for us to start off our 2009 wedding season! Thank you for being dream clients and we can't wait to hear about your honeymoon in Spain!