On Sunday, The Atlantan Brides hosted an event I Will to I Do, Afternoon of Bridal Luxury, that was sponsored by Bold American Catering, Paces Papers, Ashley Baber Weddings and yours truly. We always love anytime to be with our amazing industry, but we especially loved documenting this event. We especially enjoy how it had the style of elegance, and luxury, throughout the King Plow Art Center. Brides came to learn about trends and offerings as they plan their weddings. They were able to talk with other brides and vendors as they envisioned their day. Thank you to The Atlantan Brides for including us in such a wonderful event.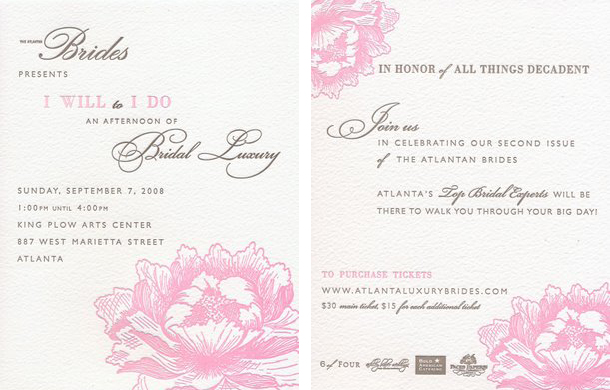 Everyone came together and made this event beautiful and informative. Below is a sampling of pictures from the day.
Hair and makeup started the day off by Steve Hightower Hair Artists' Studio.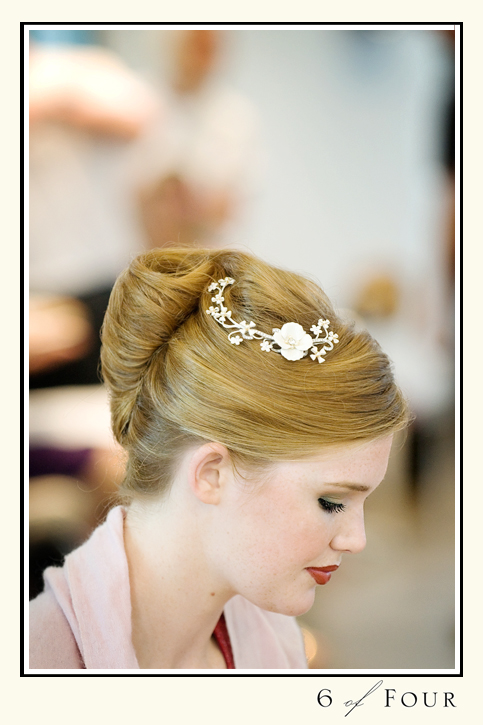 Some exciting news that was announced, Bold American Cathering recently acquired Little Sparrow and together they created amazing bouquets and we wanted to show you some of their amazing artistry.










There were dresses by Anne Barge, Badgley Mischka, Coren Moore, Vera Wang and Pricilla of Boston's Mykonos and 4211.

Oh! Fine Lingerie & Vintage Couture, Inc. was also there with exquisite gowns by Vera Wang.

Chocolate Pink created this beautiful cake for the event.



Here are some details of a table setting that was created by Bold American Catering. How unique their vision and attention to detail is in every one of their designs!




Celeste and Elizabeth from The Atlantan Brides addressing the crowd.

Guests had a wonderful time mingling.



Steve Bales and Susan Graham discuss plans with a bride.