We had so much fun planning Rosemary's First Birthday Party. I put a lot of hours into a lot of hand crafted elements for her party. There was a lot of hours labored in love and excitement for the big day. Yes, it was her birthday and such a celebration in turning one, but it was more than that. We felt that it was also a celebration that we as a family were turning one. We have all grown, matured and loved a lot this past year. We are all the better for it, and better for having Rosemary in our lives. We wanted to truly celebrate this milestone.
Enjoy all the sweet details that made up a day of celebration. : )
She woke up feeling the excitement of the day.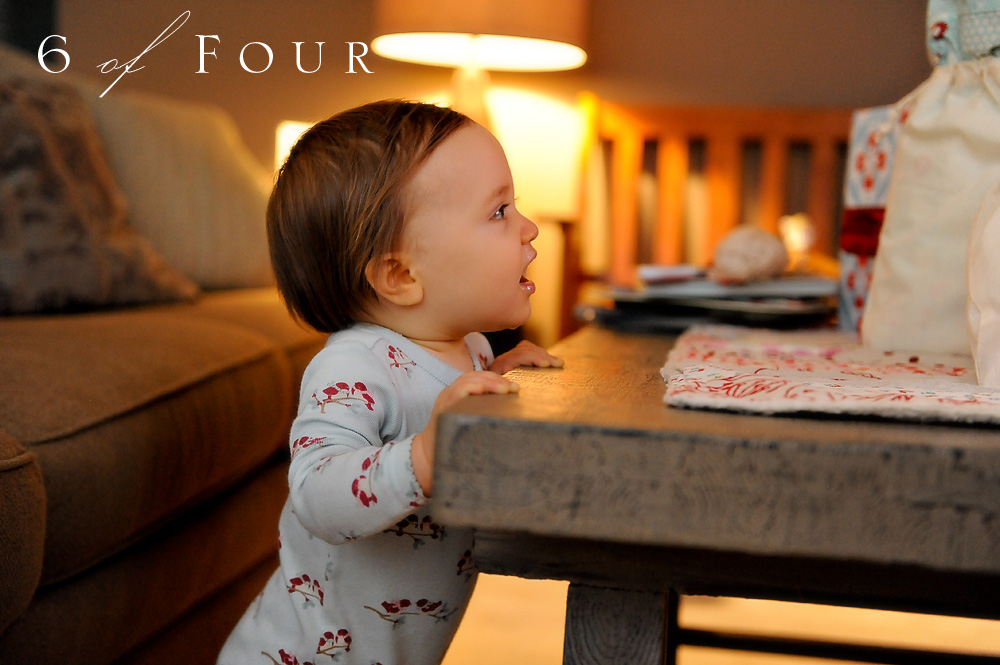 Her presents awaiting her from Mommy and Daddy.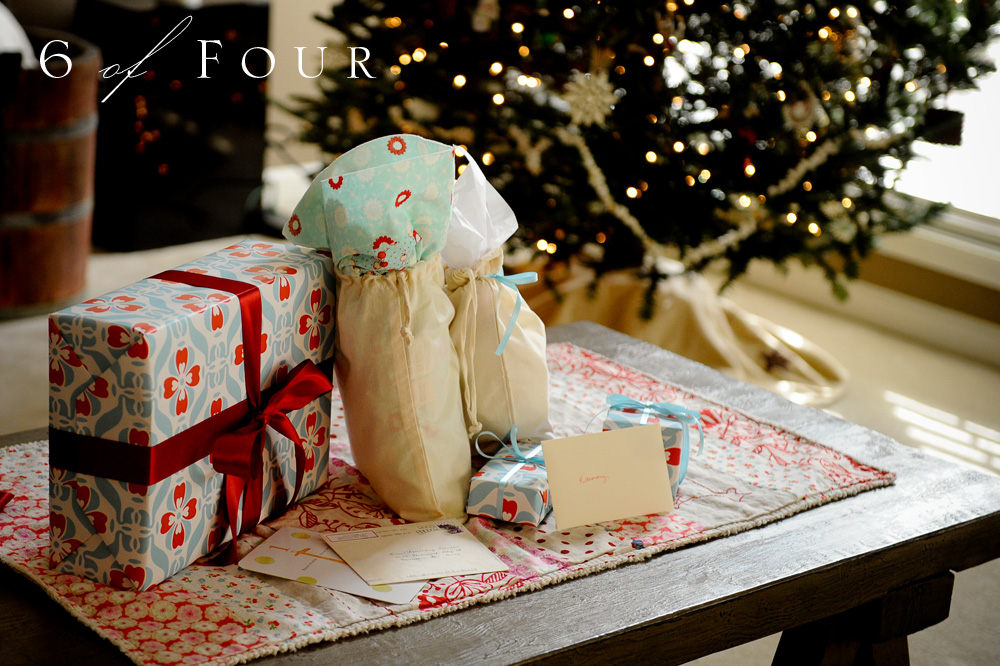 The theme was pinwheels. : ) Chris and I tried and tried to get them just right. Much harder than you think! We loved the color scheme of baby pink, baby blue and red. Vintage fabrics mixed with modern designs of paper. Love, love, love.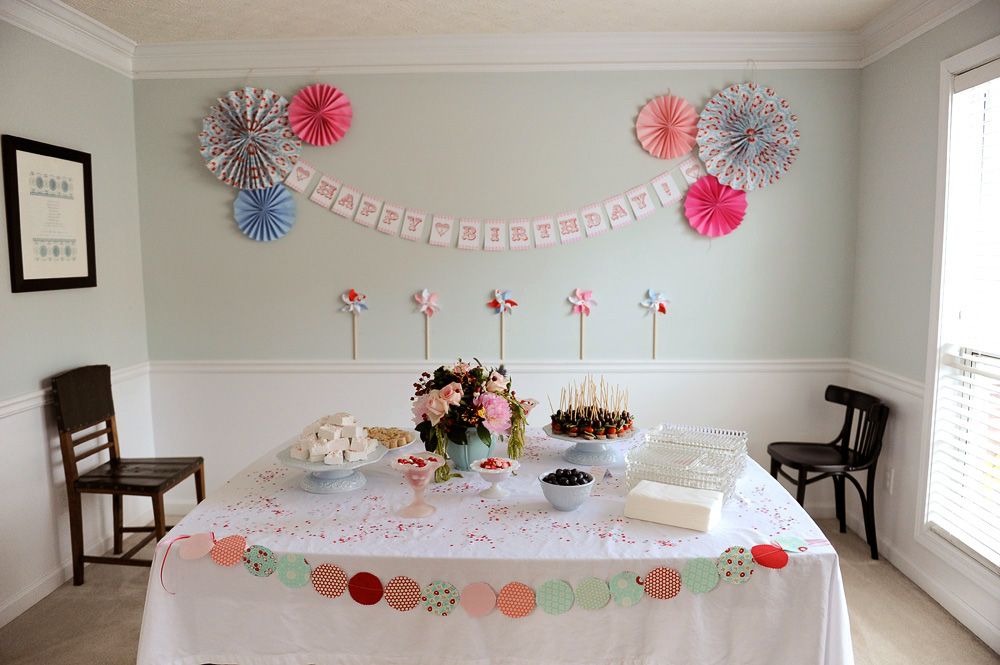 Darryl Wiseman Flowers made the beautiful arrangement matching the theme.




I made homemade marshmallows. Always a favorite that impresses that are actually very easy to make.




Mint and dark chocolate m&m's.


Black grapes. Mmmmmm…


Appetizers were kabobs of chicken sausage, grape tomato, fresh basil and kalamata olive.


The cake and drink table.


Almond cake with fresh strawberry icing made by Mommy, banner made by Mommy, One Year Christmass tree ornament for the topper from Seed Factory. The cake stand is a new family cake stand for all birthdays and it came from Star Provisions.






Little miss' own cake.


Grapefruit Izzes with red stripped paper straws.






This was a special aspect. On the left are her letterpress invitations. On the right are letterpress memory cards. They were there for her guests to share sweet memories or something they love about Rosemary on. A sweet keepsake to have from year to year.






Cake time!


Yummy!




After a change of dresses due to much icing on the first we moved to presents. She enjoyed presents with a lot of help from Mommy and Daddy.


Receiving my baby doll from when I was little and a blanket that I made for her and the baby.


This was basically how she was the entire time. Happy and excited to be ONE!