We are thrilled to be included in the featured weddings list of the publication, Your Wedding Day. YWD is an exceptional company out of California that truly has an eye for amazing talent and photography in the wedding field. Their magazine is distributed across the nation and is a beautiful display of design and quality.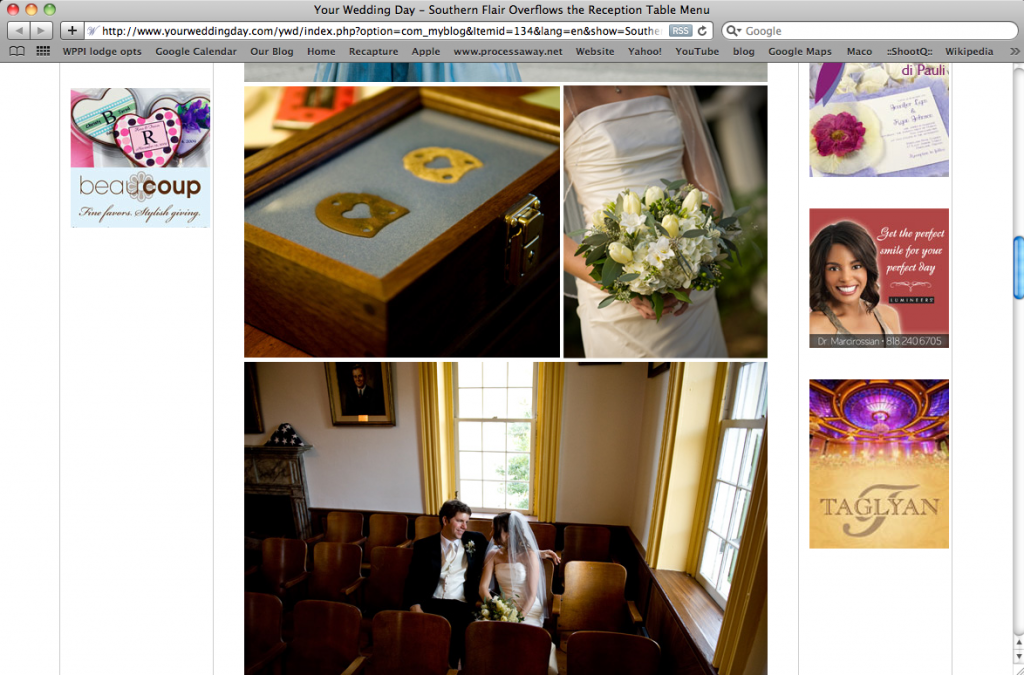 We are really proud of the wedding they chose for this feature on their blog. Dana & Brian's Athens, Georgia wedding was an exceptional affair that had several unique personal details which stood out to YWD. We are quite honored to be a part of this wonderful publication and are so excited for Dana & Brian. You can see their feature by following this link
Thank you, Your Wedding Day for featuring Dana & Brian's wedding!