Even though it is a cliche, I truly am glad that it did not rain in Drew and Kathryn's parade. There was threat of rain all week, but once again the clouds parted and it turned out to be a beautiful day. They actually had it approved to have a parade. There was a police escort and the Feed and Seed Marching Abominable did a wonderful job of making everyone laugh and have fun. Oh, did I mention that the band was a complete surprise…We knew, but even the parents had no clue.
Oma seems to be handling the surprise quite well. : )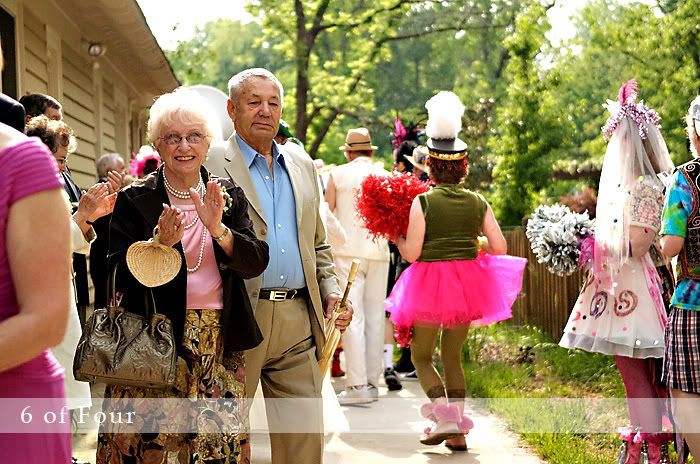 It was like they were kids on a playground. Actually, I think that is how they approach life, which definitely inspired me.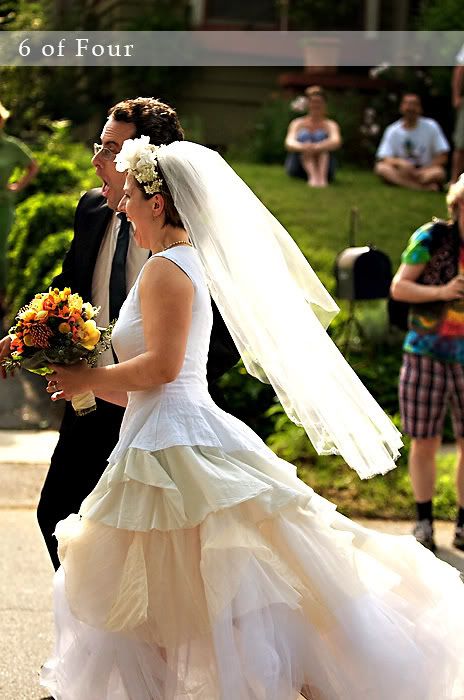 The beautiful bride in her parade.
Here are a few characters for you. : )


Mark gave Chris a ride to get some more images.

Pure joy!

I think Oma thought she was the queen of the parade!

It made such an impact on me to see how Kathryn and Drew treated their family. Here is Kathryn holding hands with her new mother-in-law as she walks with the parade.

And here is Drew walking with his 85 year old Godfather who insisted on walking the parade and not riding in the car.

Mark helped guide the parade on his scooter.

Andrew and Rachel couldn't pass up this opportunity for some great images! We were all working hard to capture such a lively event. : )

Of course we wrapped up the parade with some dancing.



What a day!